Agency Life
The first few weeks of our FORM summer internship program are coming to a close, and we couldn't be more excited. When these six interns first entered 900 Baxter Street bright and early on the morning of June 6, they found their cubicles and coffee mugs waiting for them. Since that day, they've been learning the ins and outs of agency life. Our interns come from different disciplines and different places, but they already make a great team. These are their reflections on getting into FORMation.
Alex Lam: Account Leadership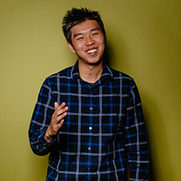 In the morning, traffic turns my would-be 30-minute drive into an hour-long ordeal. I get up at 6:30 every day and rush out the door by 7:15 just to beat as much of the traffic as possible. And I'm in the car for about an hour every afternoon as well.
But while the commute has been frustrating, it's so worth it. Because I get to work in the most welcoming and creative atmosphere I've ever experienced. The people here are more than an agency — they're a family. I've never been more encouraged to try new things and ask questions. I've never been more encouraged to put myself out there and give my best every time. And I never thought I'd be so excited to say I made my first stop-motion video. I'm even excited to say I've made my first pot of coffee. I've met a ton of amazing people here already, and I'm just getting started. I'm about to really sink my teeth into the day-to-day life of an advertising agency, and I can't wait.
Chloe Goodnough: Video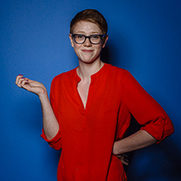 My first week interning at Wray Ward has also been my first week in Charlotte and my first week living outside of the Northeast. Needless to say, getting to know a new home, a new city, a new internship and about 90 new people has been quite a whirlwind!
After graduation in 2015, I spent a year envying my friends with jobs in their fields; I dreamed about holding a beautiful camera and getting back into editing. When I heard about the FORM program, I immediately knew I needed to go for it, even from almost 1,000 miles away. One week in, I already know coming to Wray Ward was absolutely the right decision, and I feel truly fortunate to be here.
My most exciting moment so far has been getting invited, on my second day, to sit in on a screening of the soon-to-be-launched documentary, Uncharted Waters. I was able to see firsthand how the review and feedback process worked as our clients from Sunbrella provided suggestions and asked questions of my supervisor and mentor in the Motion department. I loved every minute of it. Next up, I'm attending a full-day shoot for VELUX.
I already feel like part of the team. The support from my department, my fellow interns and the entire agency has been spectacular, and I'm confident it will help me grow and shine in the coming months. I'm excited to see what comes next!
Jesse Diebolt: Graphic Design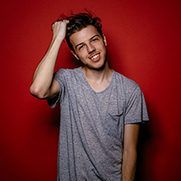 Creative excellence comes from positive, collaborative environments, and that's probably one of the main reasons why Wray Ward is so successful. This company's culture is pretty dope. I wasn't sure what to expect, but it only took me about a day to feel like I belong. I love being here, and I don't want to leave.
I like bouncing design ideas off other designers. My first idea isn't always my best, so I like getting feedback and building great work from there. Coming in, I hoped to learn how an agency works from top to bottom. In less than two weeks, I've already learned more than I expected. The best part is, no two people are the same. We may have similar skills, but our personalities and experiences are awesomely different, and we all come together to create amazing things.
Aleah Howell: Digital Development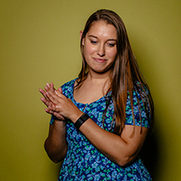 The morning sun warmed my back as I walked through the front doors, but the people who greeted me inside glowed more brightly. I feel like I should say my first week as an intern at Wray Ward was overwhelming, like most first weeks. But I'm right at home. In fact, by day three, I felt like part of the Wray Ward family. I'm inspired by how dedicated every employee is to this agency and its work. In the coming weeks, I hope to absorb at least a few drops of that creative energy.
My fellow interns are also unique, passionate and driven in their own way, and I can't wait to see what magical things we create together. The future is bright!
Maidenly Pham: Copywriting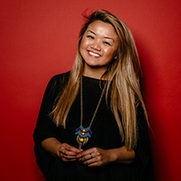 I haven't been asked to make a single cup of coffee. Good thing, because as a tea drinker, I've never even touched a coffeemaker and would probably make the lousiest cup ever.
To have such a staggering amount of talent and experience, everyone here has been nothing short of warm and welcoming. I'm no stranger to Southern hospitality (and the belief that sweet tea is an acceptable substitute for water), since I was lucky enough to be born and raised in Charlotte. Not only is the QC (that's Queen City if you aren't a local) home to some of the nicest folks around, it's also home to some of the city's most remarkable creative geniuses (peep all the awards scattered around Wray Ward.) As an intern, I know I've been given an opportunity my peers would kill for. I'll be learning, failing and growing alongside some of the most brilliant minds in the industry.
I'll take that over making horrible coffee any day.
Kayla Prior: Public Relations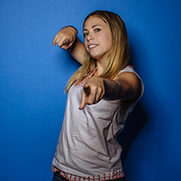 I graduated from college less than a month ago, so my first day at Wray Ward almost felt like a first day of school. I was excited to meet my new "classmates," and I spent a solid hour trying to figure out what to wear. To top it all off, we even had a picture day, but since we're surrounded by Photoshop experts here, my FORM photo turned out a little better than my high school and college versions.
After spending the past two summers on the corporate side of public relations, I'm excited to see what goes on at an agency. Judging from the people I've already met and the work I've already seen, I can tell I'm going to learn more this summer than I have in the past two summers combined.
We don't know exactly what the future holds for our FORM interns, but we're excited for every second of this summer. They're here to learn from us, but we'll be learning from them, too.
You might also like:
Kicking off the Best. Summer. Ever.