Our culture doesn't come from a handbook. It's cultivated daily.
It's what makes us special and gives us that certain glow. It's what happens when you bring together a bunch of people from different backgrounds and points of view who all have one thing in common: We love what we do. We spend time together not just because we work at the same address, but because we genuinely enjoy one another.
Walk through our modern office space and you'll see it everywhere: impromptu brainstorming sessions on cozy couches, collaborative meetings that literally reach across aisles of desks, heated discussions of series plotlines and ongoing ping-pong rivalries. And it goes beyond the office to team outings, community service projects and annual parties. It's what gets us through the rare late night, helps us find solutions for every challenge and makes Wray Ward unlike any other agency.
Our company culture is cultivated daily and experienced through programs and initiatives that bring us all together:
Annual Summer Party and End-of-Year Party
Monthly Town Halls
Joy Committee and Events
Seasonal Sports Leagues
Open House: D&I Coalition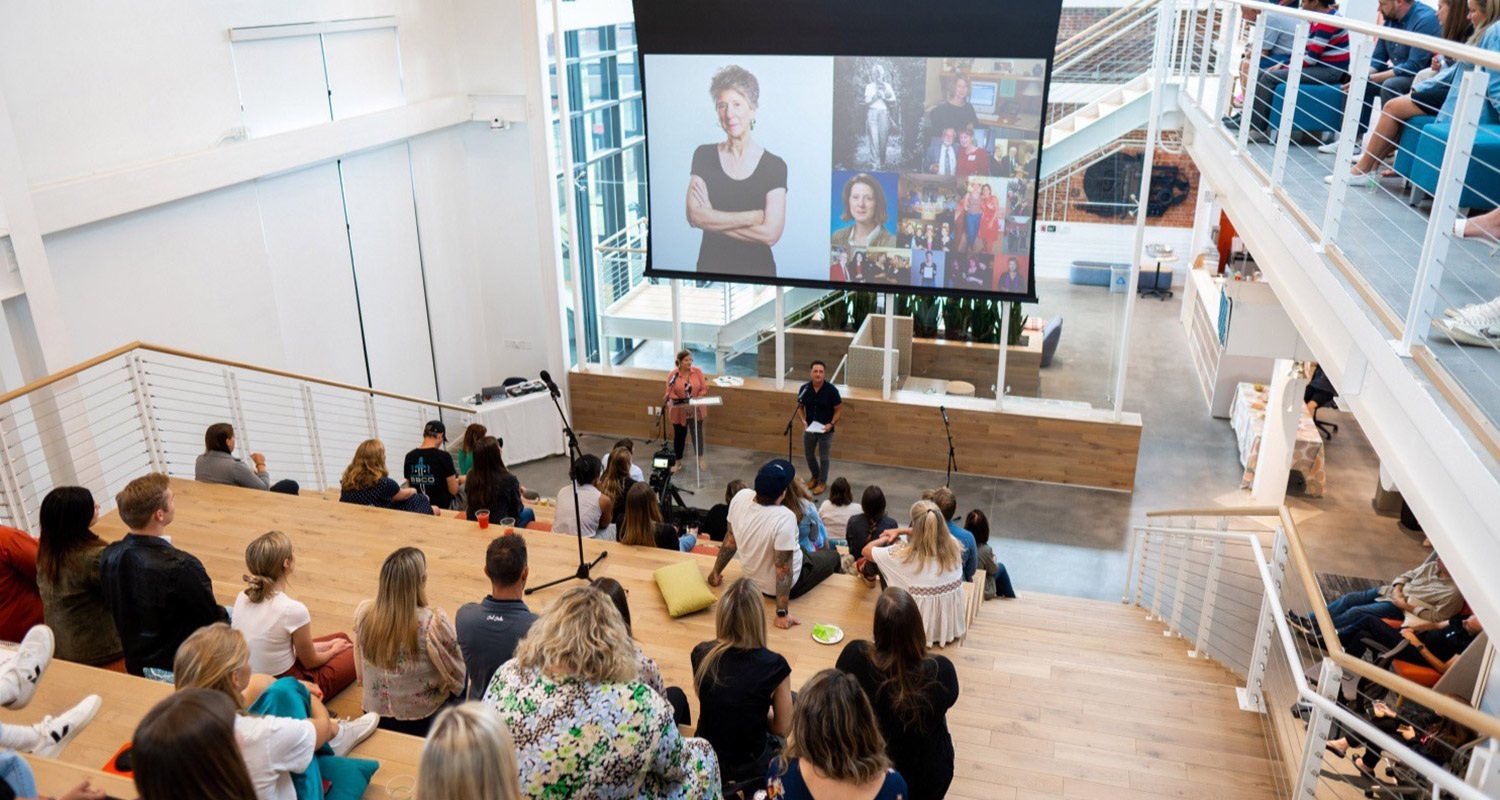 What are the benefits of working at Wray Ward? Professional growth, amazing people, average coffee ... oh, the literal benefits? Glad you asked. We think they're pretty great.
Competitive medical, dental and vision benefits
Flexible Spending Accounts for medical and dependent care
Paid time off
Health and wellness reimbursement stipend
Allocated time off for medical appointments
Professional development opportunities
Employee referral program
401(k) retirement savings plan
Short-term disability
Long-term disability and life insurance
Employee assistance program
12 paid holidays
Training and development stipend
FORM Internship Program
FORM is a paid, eight-week, full-time summer internship where you'll build your portfolio by working on real projects.
You'll become a key part of our agency team and work cross functionally with other FORM interns, tackling real-world problems with innovative solutions. Then (this is the hardest part) you'll figure out how to turn your ideas into something tangible. In other words, you're not just going to get a closer look at agency life. You're going to live it, breathe it and own it. The way we do every day.