Agency Life
As eight weeks of jam-packed learning and fun come to an end, our team is taking a look back on how much we have grown: as people, as professionals, as teammates and as friends. When we were still getting our feet wet, we shared our hopes and predictions. Here's the last word from each member of our FORM internship team:
Alex Lam: Account Leadership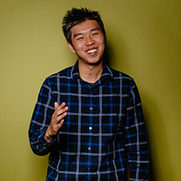 I wanted to see what life at a marketing agency is like. This summer, I got that and more.
I never thought I'd get to sit in on so many client meetings. It was cool getting to watch the Wray Ward teams work and interact with their clients behind the scenes. And because I was curious and asked, I was able to learn about and work across departments like business development, client engagement and insights. I learned more about patio furniture and outdoor power tools in two short months than I had in all my 21 years. I even got to swim in a lake and move a boat around to help out with a photo shoot.
This internship was filled with awesome, unexpected experiences. But the best part was being able to lead our amazing team of interns in the development of a full-fledged campaign. The rest of the FORM interns are some of the most talented people I've ever met. We bonded almost immediately, sharing many ideas, stories and lunches featuring the finest Southern cuisine. In eight weeks of working together, we came up with a campaign targeted toward millennials – our peers. FORM was a demanding but fun experience, and I'll never forget it.
Chloe Goodnough: Video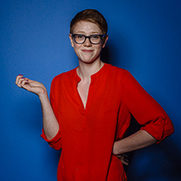 I can say with confidence that the FORM internship has been the most invaluable two months of my life. I have never had such incredible practical learning experiences, even in four years of college. During my time with Wray Ward, I attended and helped with five different video/photography shoots outside of the office. I worked as a production assistant, helping the crew with whatever was needed; in the meantime, I observed, learned and even shot some video with the motion team. I quickly realized that when someone you respect and admire asks you to take over the camera and pick the next shot, you probably shouldn't hesitate, because they're doing it for a reason. One of the most crucial things I learned was to trust my own creative instincts despite my fear of being wrong.
I learned from a lot of seasoned pros this summer, but working with my fellow interns has also been a blast, and I really didn't expect to be so sad to say goodbye to five people I didn't even know two months ago. I have Wray Ward and the FORM internship to thank for my newfound confidence, and I feel more prepared than ever before to enter the working world with some amazing experience, skills and connections.
Jesse Diebolt: Graphic Design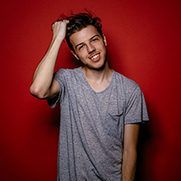 This summer was my metamorphosis. Oh, wait; that would be the title of the Hilary Duff album I was listening to earlier.
In any case, "Metamorphosis" is a lot like Wray Ward's FORM program in that it's awesome. Each of the interns was carefully selected by our mentors to learn and work together for an entire summer, and it showed. We fed off each other's talents and formed a cohesive unit, just like the tracks on that pop album from 2003.
FORM 2016 was a group effort among peers, but it all started with our leaders. I loved getting feedback from President and Chief Creative Officer Jennifer Appleby and Creative Director Vivian Mize. Like music producer Rick Rubin, Jennifer, Vivian and other leaders organized and sorted through our creative (and sometimes not so creative) ideas to make the final product as solid as possible.
All jokes and analogies aside, this summer won't be forgotten anytime soon. I love agency life and the culture Wray Ward has built. Awesome work is built by awesome teams, and nothing beats working in an environment that thrives on the idea of "We Not Me."
Aleah Howell: Digital Development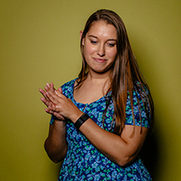 Digital has its own room in the Wray Ward office. "The Den" is like a quiet hole on the creative side of the building where all of the digital nerds herd together.
I loved it.
While I had my own desk in the creative area with the other interns, I enjoyed spending time in the Den, talking with my mentors about anything and everything. In fact, as a digital intern, I got constant advice from everyone on the digital team. Getting individual feedback is valuable, and it's not something I expected. I was pleasantly surprised by the willingness of everyone on the digital team (and all staff) to put down what they were doing to help me learn and improve. My mentors helped me understand the digital process, invited me to meetings, guided me through lines of code and gave me feedback on my digital designs. I even received impromptu feedback from the digital director on web designs for our intern project. And as much as I felt at home in the Den, this commitment to helping others is what I loved most about being at Wray Ward.
Maidenly Pham: Copywriting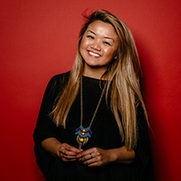 I didn't think I'd be researching astronomy, rotisserie chicken or NASCAR this summer, but at some point, I learned about all of those things. As random as they might seem, they all pertained to various projects. This is what I love about copywriting. You never know where you're going to find inspiration or what ideas you'll come up with.
I also got to attend voiceover sessions, write web and print copy, take charge of branding and do lots of other things I never expected to be able to do as an intern. Not only did I get to watch brilliant people create brilliant work, I got to be a part of it.
FORM was challenging, wonderful, intimidating and, most of all, comforting. That's because, after my experience, I can wholeheartedly say this is what I'm passionate about and hope to be doing for a long, long time.
Kayla Prior: Public Relations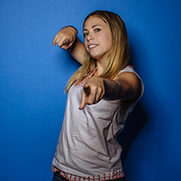 I graduated mere weeks before starting at Wray Ward, and I wasn't sure of my direction in life or all I wanted out of this summer.
One thing I knew for sure was that I wanted to find a team. A collegiate athlete, I spent my past four years as part of a close-knit team, and that's something I wanted to find again after college in an office environment. Together, the other FORM interns and I explored new things – and not just in the office. Thanks to weekly intern lunches, we test-drove at least one new restaurant every week; I devoured foods my Boston-bred taste buds had never tried, like real Southern barbecue, pimento cheese and fried pickles (all best washed down with a can of Cheerwine).
I grew immensely as a writer and a creative during eight weeks at Wray Ward. I am thankful for the many people here who took the time to sit down with me and go over my work, from press releases to social media posts. Following the advice of my mentors, I took advantage of every moment: meeting as many people as possible and diving into every piece of work assigned to me, whether or not it was something I'd tried in the past.
I made the most out of every experience this summer, and I have no doubt I'll take it with me as I progress through my professional life.
Our time as FORM interns is coming to a close, but we'll take what we've learned here through the rest of our careers. It's been an honor to participate in the first summer of FORM, and we hope we've helped shape it for next year's interns and those to follow. We want to especially thank Wray Ward President Jennifer Appleby and Studio Director Rusty Williams, without whom this experience would not have been possible.
Thanks for a great summer, FORM!
You might also like:
Kicking off the Best. Summer. Ever.