Agency Life
Inspiration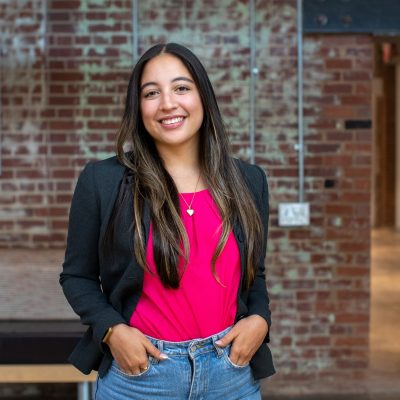 Written By
Heather Portland
PR/Content Intern
It seems as if it was only yesterday that I sat down to write about the start of my FORM internship experience at Wray Ward. But eight weeks later, our journey in the beautiful Wray Ward office has come to a too-swift end. While saying goodbye fills me with sadness, I take joy from knowing that I'll depart with cherished lessons and unforgettable moments to fuel my next chapter.
This summer, Wray Ward leaned into the rule of three when it hired my two fellow interns and me. As the three musketeers of the agency, we had an opportunity to experience agency life in its truest form. Throughout our journey, we learned, laughed, problem solved, discovered our CliftonStrengths, built connections and, most importantly, enjoyed Talent Acquisition and Human Resources Group Director LoriAnn Boyer's delicious baking.
In May, more than 150 smiling faces greeted our ambitious and eager drive to learn with open arms. Now, those same faces are sending us into the big world equipped with the confidence and the skills we need to become successful young professionals.
My teammates and I talked about what we'll take from this journey. Here are three key lessons we learned during our summer in Wray Ward's FORM internship:
Three Key Lessons From the Wray Ward FORM Internship
1. Don't be afraid to ask questions.
Although a task may initially appear daunting, over time, we gathered the confidence to ask for help. As UX Design Intern Manisa Vongnalath said, "There is no such thing as a bad question, so ask away."
By asking the right questions, we made sense of not only tough tasks and challenging projects but also our fast-moving environment. We learned that the world will always give us room to learn and expand our knowledge, whether we need clarification on something or just want to quench our curiosity.
"Wray Ward welcomes all questions with open arms," said Manisa.
2. Take risks and step up to the plate.
From volunteering copy for a client project to hopping into a training session on a daunting technology platform, taking risks can open doors to unexpected opportunities.
"I took a risk by trying my hand at writing copy for a large client project," said Copywriting Intern Ella Price. "In the end, they chose one of my lines. I couldn't be happier about my decision to step out of my comfort zone, and now I have client work to showcase in my portfolio."
Having the confidence to take a risk speaks volumes about character and drive. We learned that having the courage to put our work out there acts as an indicator that we are open to new challenges and eager to grow our skills.
3. Network, network, network.
Although we had the comfort of built-in buddies in our FORM teammates, it was important to connect with other Wray Ward employees, whether within or outside our departments. Taking the time to say hi to an unfamiliar face always paid off, as the marketing experts at Wray Ward were happy to share their knowledge.
I prioritized networking during my time as an intern. By making the time to create relationships, I was able to forge professional ties that should help me start my career.