Launched in 1999 to combat a growing need for bilingual education in Mecklenburg County, Charlotte Bilingual Preschool delivers culturally appropriate programming to Spanish-speaking children from economically marginalized families. Since its inception, the dual-language preschool has rapidly expanded to become one of the most respected voices in early childhood education in North Carolina, all while transforming the lives of Spanish-speaking families in our local community.
Wray Ward recognizes the importance of community advancement, which is part of the reason we selected Charlotte Bilingual Preschool as one of our 2021 EmpoWWer service-grant recipients. The school's remarkable approach puts a strong emphasis on working with families to deliver multigenerational solutions. It supplies the tools family members need to support their childrens' education while providing for the whole family inside and outside of the classroom. Guided by Executive Director Banu Valladares, the preschool has worked closely with our agency throughout the year to define its goals and mission for the future.
We were fortunate enough to sit down with Banu to discuss some of these goals, as well as the impact that the preschool has on the community and how EmpoWWer will benefit it in the long run.
What is Charlotte Bilingual Preschool's main mission, in your words?
Banu: Our mission is to prepare Spanish-speaking children for success in school and life by providing them a superior dual-language, multicultural preschool education.
How has the organization developed since you became executive director four years ago?
Banu: When I first started, our budget was set at $800,000, and we had about 12 team members. In just four years, we have grown to a budget of $3.4 million and staff of 42. However, our number of students has not increased dramatically — from just 108 to 144. The biggest differences include the addition of more Latinx voices to our Board and the development of a strategic plan that will guide us to serve 1,500 children in the next nine years. Most important, however, is the addition of programs and restructuring of our curriculum, both of which have allowed us to better serve our students' and families' specific needs.
We have become very intentional about collaborating with families to provide programs that will benefit them most. For example, we designed a workforce development program that will help family members advance professionally at our school and ultimately tackle economic marginalization at the source.
Why is Charlotte Bilingual Preschool a vital asset to Charlotte's nonprofit community? To our city?
Banu: I believe that providing an important resource to the Latinx community is our biggest contribution to Charlotte. Without a high-quality preschool education, only 40% of Latinx third graders are reading on grade level, compared to 80% of their white peers. Consider that nearly 30% of children in CMS are Latinx — that's about 3,000 students. Charlotte Bilingual Preschool graduates outperform their Latinx peers in CMS all the way through second grade, solidifying our belief that the services we provide are essential to our children's future success.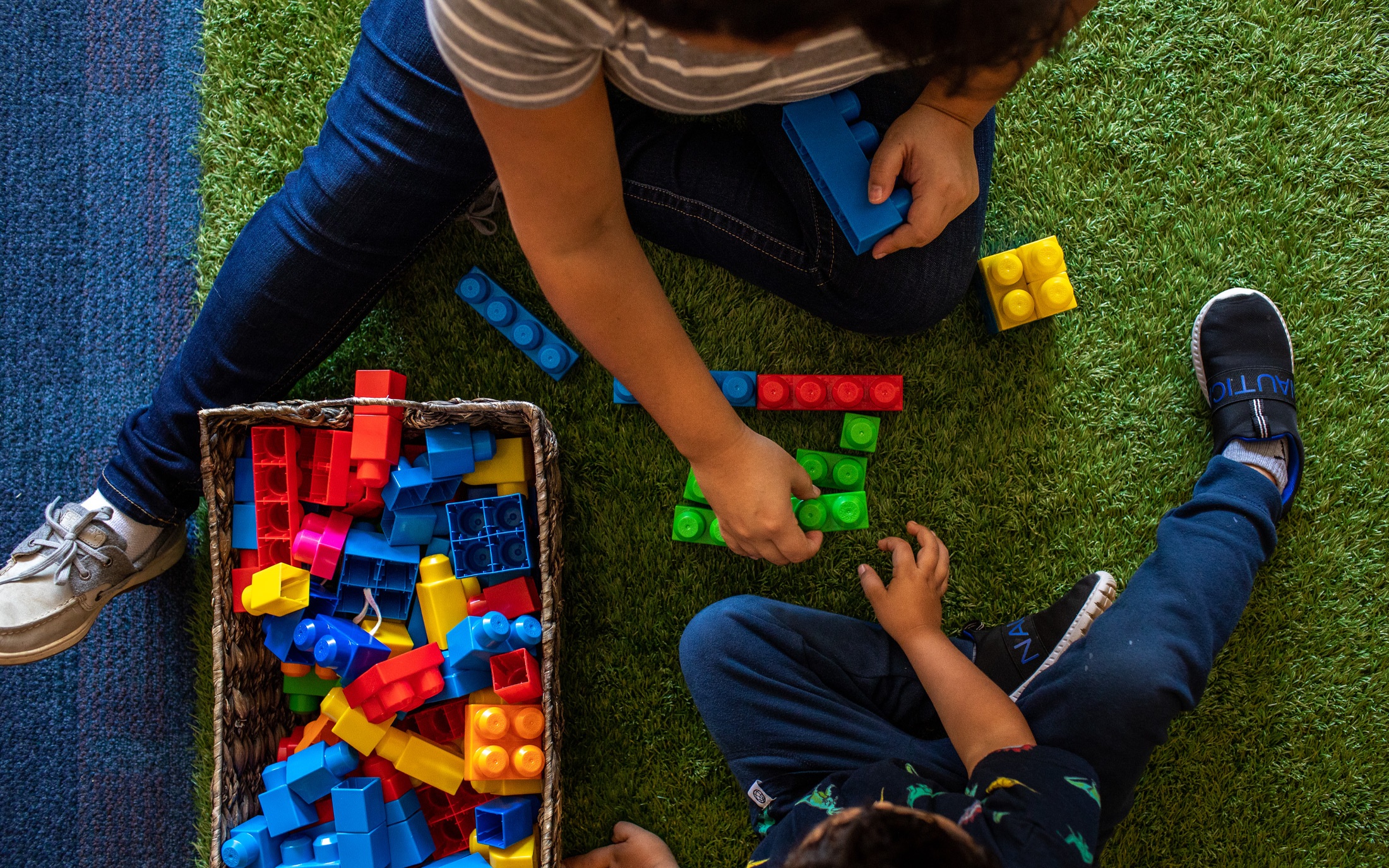 From a different perspective, based on the level of trust we have built with more than 300 families and our expertise on issues such as dual language, immigration and family, we are able to inform city efforts in Charlotte by providing guidance on culturally appropriate practices. We are also able to help inform other nonprofit campaigns, because we deeply understand the community that we work with and the issues some families face with economic marginalization and/or immigration status. Not only that, but we are also in the position to communicate resources and programs back to the Latinx community. We are proud to be trusted as an important resource on both sides.
Why did Charlotte Bilingual Preschool apply for an EmpoWWer grant? What has Wray Ward done for Charlotte Bilingual Preschool?
Banu: Our biggest challenge right now is to change the perception of Charlotte Bilingual Preschool from a tiny, local school serving only a handful of children to a strong, organized voice making real change in the early education field. Our challenge to Wray Ward was to help us develop both the language needed for funding opportunities and a graphic identity that reflects our values and our ambition. Wray Ward has been instrumental in helping us define our mission and transforming the organization from the inside out.
Why is it important for businesses like Wray Ward to support nonprofit organizations?
Banu: Wray Ward has a great reputation in the community for producing high-quality work, so to have selected our organization to partner with is like giving a stamp of approval. On the other hand, larger businesses have the unique skills and capacity to support nonprofits in ways that those nonprofits cannot do on their own. Even a seemingly small push may give an organization the boost to realize goals and leverage future funding.
How does Charlotte Bilingual Preschool contribute to a greater conversation on early childhood education?
Banu: Our mission is to prepare children for success in school and life. However, it has become increasingly clear that, by design, many systems in our society get in the way. From immigration to early childhood education, there are many disparities in policy that negatively impact dual-language learners, and I have become much more vocal about things that do not make sense. I believe that if we continue to design things the same way, the same types of people will be marginalized. That is why Charlotte Bilingual Preschool is part of a group of organizations that wish to redesign the early childhood education system with dignity in mind.
Can you give an example of such a redesign?
Banu: We know that sending dual-language learners through a single-language education system does not work, so we're advocating for a dual-language system. This approach would benefit all students, and North Carolina has the opportunity to be one of the state leaders in this charge.
What does the word "empower" mean to you?
Banu: I think people who are learning another language experience incredible challenges in their everyday life. This does not mean there is something wrong with them or that they are not as smart as their peers. They are simply faced with more barriers blocking the path to their success. To me, "empower" means to remove those barriers and create a space where people can thrive.
What can readers of this post do to support a good cause?
Banu: Much depends on how you'd like to be involved, but I believe getting to know people in this community is very important. You have the opportunity to be deeply transformed by connecting with others, so give time and allow yourself to recognize that "others" are not so different from you. Additionally, do your research to understand early childhood education issues, and be an advocate to elected officials for culturally appropriate spaces where children and families can be proud.