Social Media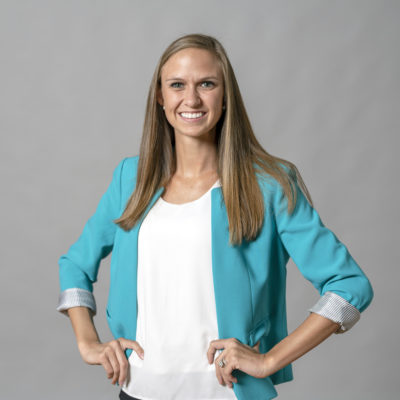 Written By
Karen Bryant
Social Media Director
With constant changes and new or evolving social media platforms, social media marketing can sometimes feel like the Wild West. But with the right tools and strategy, your brand can build and execute a solid plan for 2021 and beyond.
Here are three social media tactics to try in the year ahead.
1. Take the Reins on Instagram's New SEO Capabilities
In November, Instagram rolled out keyword search functionality. (Previously, search on Instagram was limited to hashtags and, in turn, depended on content creators to use relevant hashtags in their posts.) With the platform's new SEO capabilities, keyword searches return all relevant posts, helping content creators expand their reach to new users interested in the same categories.

Want your content to be at the top of the page? Align your Instagram caption copy with your SEO content strategy, and enhance your posts by using high-quality images.
2. Keep TikTok in Your Holster
TikTok ended 2020 as the most downloaded app of the year, and it's predicted that U.S. users will increase by more than 85 percent in 2021. But what can 800 million active monthly users who collectively consume more than 1 billion videos daily tell us about this relative newcomer?

Social media platforms have made many attempts to embrace short, snackable content. But TikTok's success can be attributed to its user-friendly interface that encourages an endless scroll. For brands with an arsenal of video content, adding a brand account may be a natural next step.
3. Get Discovered with Instagram Reels
But TikTok isn't the only hotbed for short-form content. Instagram Reels, built directly into the Instagram app, offer an experience similar to TikTok. Content creators and brands have quickly adopted the new feature, posting 15- to 30-second videos that appear in the main feed but also live permanently in a separate section of profiles (much like IGTV).
When it comes to brand discovery, Reels is a useful tool to extend brand reach on Instagram. Recent updates to the platform have prioritized Reels on the personalized "explore" page. In turn, Reels' snappy video content is likely to push beyond followers and find its way onto potential new leads' screens.
The brands that succeed on social media consistently merge proven tactics with innovative ideas, and it's important to remember that exploration and testing are crucial to growth across platforms. With a solid foundation and careful planning, even your wildest ideas can drive social growth in 2021.