Agency News
Details matter – big or small. They can change the emotional experience, overall feel and lasting impact of any campaign. This idea transcends all storytelling platforms and is integral to the work Wray Ward creates. That's why "It's All In The Details," a digital campaign for Coats, the world's leading industrial thread supplier, is a 2017 gold District ADDY winner for its responsive design. The campaign will compete at the national American Advertising Awards (AAAwards) in New Orleans on June 10.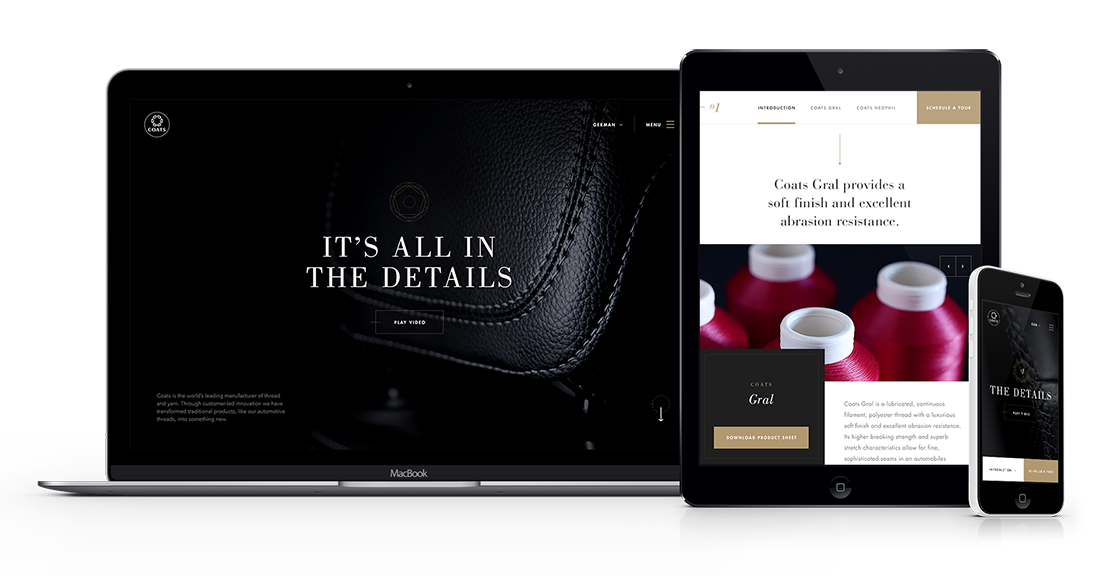 "Great marketing means telling a brand's story in an authentic way, whether it's in print, video or online, and this campaign for Coats took every detail into consideration," said Jennifer Appleby, president and chief creative officer at Wray Ward. "We continuously strive to create better performing work that helps our clients achieve their goals. I'm happy that this is not only a smart, successful campaign for Coats, but that it is also being recognized amongst other top work from across the nation."
"It's All In The Details" showcased Coats' precision in an engaging format and told the Coats automotive threads story to a global audience through elegant design and beautiful photography. The campaign was chosen from a pool of AAF District 3 winners from North Carolina, South Carolina and Virginia.
Wray Ward also won additional silver District ADDY awards for Coats' "It's All In The Details," Kincaid Furniture's "The Promise" and VELUX's "Shift Your Outlook."
More than 40,000 entries are submitted to local AAF clubs each year. Entries are whittled down to recognize the best examples of excellent advertising.