Content Marketing
Creative
Television and Video
In 2013, we created the Wray Ward Motion team to embed video production into our full-service marketing communications agency. Instead of outsourcing production, cinematography, editing, illustration, animation, sound design, music composition and photography, we cultivated a team of talent within our walls.
The past 10 years have seen massive changes in digital media, but video content has consistently ranked highly for marketers. In fact, the Wyzowl State of Video Marketing in 2023 report revealed that 96% of marketers see video as an important part of their marketing strategy — the highest since the report's inception in 2015.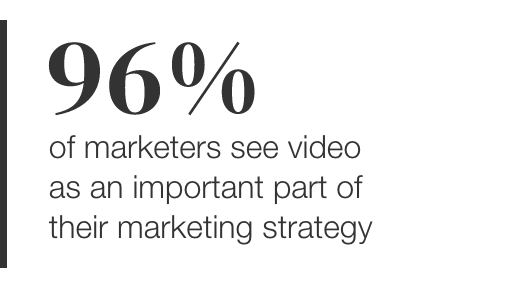 When Wray Ward created the Motion team in 2013, the digital media space was very different:
Content reigned supreme with video leading the way. Horizontal video was still the default, but vertical video stepped onstage via Snapchat. It would take another three years for vertical video to become widespread on social media.

The pendulum swung toward long-form video. Our collective attention spans were starting to shorten, but long-form videos still dominated.

Specialty video gear had yet to make it to the masses. Drones, camera stabilizers, stabilization software for smartphones and cinematic mode for smartphones were still years away.

Apple released the iPhone 5C and 5S. The new model featured the first 64-bit processor, making it faster, and added 720p at 120 fps slow-mo video recording. These advancements expanded the creative boundaries for users eager to express themselves through content.

Social media was evolving at breakneck speed. Targeting Snapchat, Instagram (acquired by Facebook in 2012) added 15-second video sharing. Meanwhile, Twitter (RIP) launched Vine, a six-second looping video option.

Omnichannel marketing, fueled by big data, gained traction. And with it, inbound marketing, the notion that brands should help customers find answers, began to take off.

Online video killed the cable subscription. With the proliferation of video, our online experience began looking more like TV, and cord-cutting became entrenched.