Not too long ago, every marketer emphasized technology in their products whether it belonged or not. Copywriters used words like "digital connectivity," "integrated systems design" and "product virtualization," waving them like magic marketing talismans as everything from bikinis to bed frames plugged the wonders of high-tech.
The marketing of all-things-digital latched onto concepts originating in the experience economy, and it promised a nirvana of consumerism: entertainment, esthetics and education.
Be careful what you wish for, marketers. The days of slapping an image of a circuit board onto your ad to make a product seem high-tech (and thus more attractive) may be over. Signs are everywhere that the sheer pervasiveness of technology and connectedness has resulted in antipathy and even resistance to the digital lifestyle. In fact, the trend toward embracing technology may be reversing – nowhere more notably than for the vaunted millennials.
Evidence is building that the majority of consumers, especially millennials, want less technologically driven, digital "connectedness." A global study showed 50 percent of millennials have stated that digital technology and multitasking are impairing our ability to think deeply and concentrate. Around two-thirds believe society has become too shallow, focusing too much on things that don't really matter.
The reaction to all this technology may have been hard to predict, but it's easy to understand. There is a real hunger for the real – the authentic. This hunger is showing up in everything from the slow food movement and farmers markets to craft beers, urban farms, vinyl records, hybrid "phygital" (physical and digital) toys like Lego Fusion, personalized retail, buy-local, board games and letter-press wedding invitations. Just look at Etsy—an honest-to-goodness example of 20 million shoppers buying handmade and vintage goods from 1.4 million artisan sellers.
Real is indeed in high demand.
The best evidence of an important underlying trend for marketers to note is the "maker movement." The term describes the growing emergence of the blending of old and new technologies to create, well…anything. The maker community consists of people with a wide variety of interests and skill levels, from industry experts to garage tinkerers. Think about it as a convergence of computer hackers and traditional artisans.
The maker movement is an important opportunity, and one fascinating example of why can be found in the success of Makey Makey. Originally created as an academic and artistic project by two MIT students, Makey Makey is an ingeniously simple invention kit for the 21st century that turns everyday objects into touchpads and combines them with the Internet.
Makey Makey's founders said, "We are inspired by the Maker Movement. We want to help people start to think of themselves as Makers and agents of change. When you have the 'maker's mindset,' you know you can change the world."
Indeed – Makey Makey was inducted into the Museum of Modern Art (MOMA)'s permanent collection in 2014.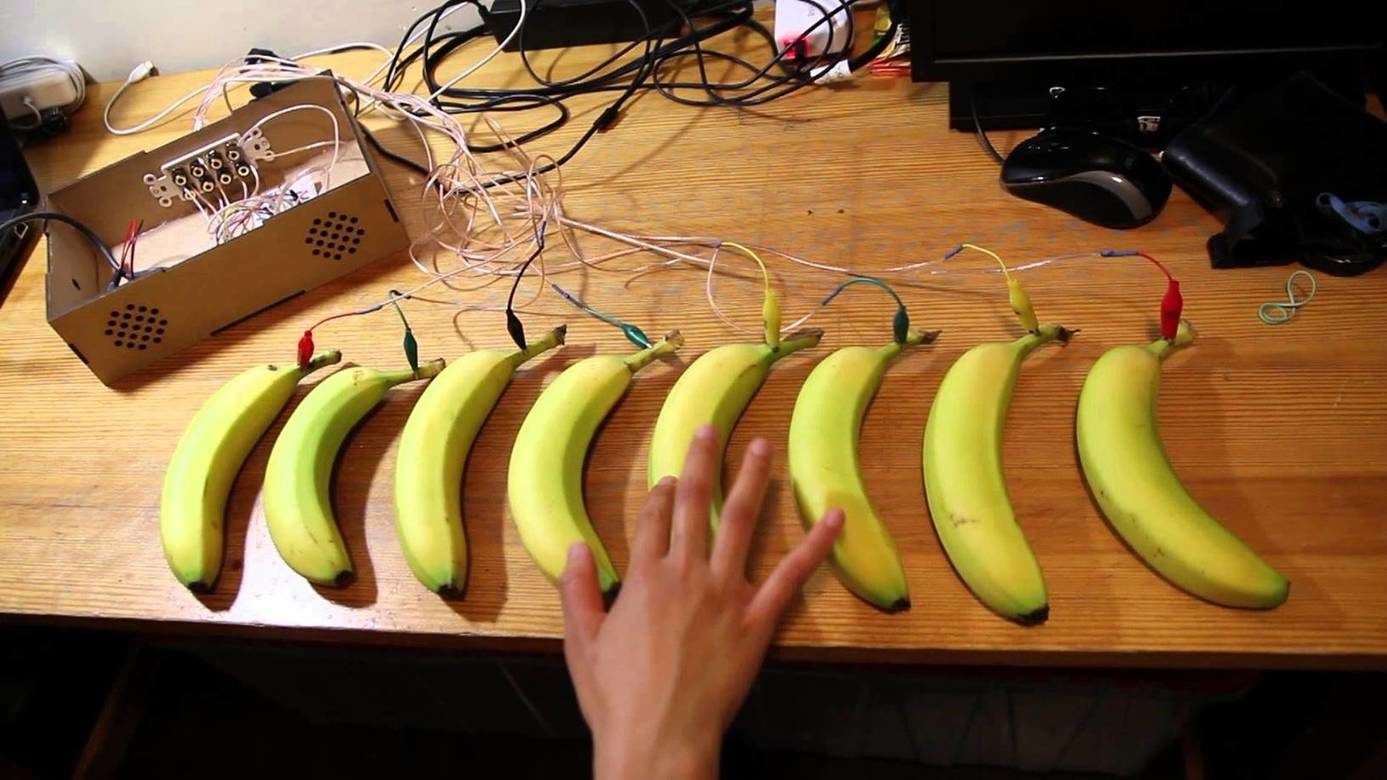 (Makey Makey "Banana Piano")
Like Makey Makey inventions, many "maker" products incorporate and are powered by technology, but technology is just "there," never the star.
The maker movement is all about finding new purposes for everyday things – often cast-offs or salvage. Some maker products are temporary and just-for-fun, like the "life-sized mousetrap" created at one maker fair.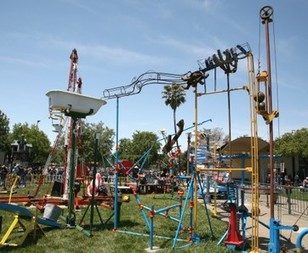 Others are serious business ventures. Take, for instance, the creations of 29-year-old designer Alice Saunders, who makes Forestbound's one-of-a-kind tote bags out of salvaged military fabrics. Need a sign that maker products matter? Levi's cross-brands Saunders' bags with a "Levi's Makers" tag and sells them in their urban boutiques.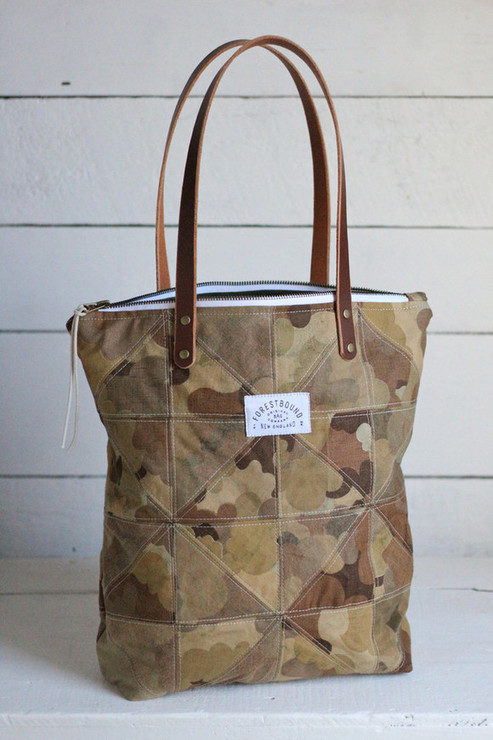 Other brands ranging from GE to Home Depot are sensing a "trend" and responding to the maker movement. GE is providing "GE garages" to maker groups; these facilities are equipped with 3D printers, laser cutters, welders, cold saws and other tools. Home Depot partnered with GE and maker-oriented collaborative website Quirky to stage a maker invention contest. Ranging from home repair kits to lighting fixtures, the winners chosen from the 800 entries will be sold in all of Home Depot's 1,981 locations.
Smaller brands are embracing makers, too. Liquid Wrench, a DIY staple since 1941, launched the Tinkernation online community last year and is a sponsor of local Maker Faires.
Makers and their movement are still small and quite fringe-y – and they like it that way. Big manufacturers aren't profoundly impacted by this movement, at least not yet. Of course, Budweiser once felt that way about craft brewers.
My, how things change.
Sources: Harvard Business Review, WPP, Euro RSCG, New Yorker, The Guardian, USA Today, Bloomberg, Makey Makey, TedX, Museum of Modern Art, AdWeek