Social Media
Influencer Marketing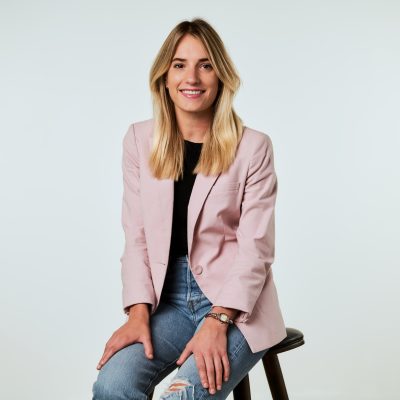 Written By
Carter Smith
PR/Content Coordinator
It's no secret that we've entered a new era on social media. The online community's glamour factor is dwindling, and while the desire for an aesthetic Instagram grid may not be completely gone, in 2023, most users are not intent on achieving a picture-perfect presence.
But what drove this change, and why does it matter for brands?
For one, many people, especially millennials and Gen Z, have perfection fatigue. A study conducted by YPulse found that:
79% of 13- to 36-year-olds are tired of seeing polished images in advertising

88% of people like it when others showcase their flaws and imperfections
With users desiring less polish in their social feeds, innovative brands are creating and sharing significantly more lo-fi content, or content that requires minimal production (e.g., shot on a smartphone or on a low budget). The term "lo-fi," in fact, is short for "low-fidelity."
But in order to understand the significance of lo-fi content, we need to know its origin story. So, let's travel back in time to 2020, in the early days of the pandemic.
Where does lo-fi content come from?
We can trace the shift to lo-fi content back to TikTok, a platform that fundamentally changed how we use social media.
After being sent home with no plans for in-person social interaction in sight, we turned to our phones more than ever as a means to connect with others. In 2020, TikTok users increased by 180% among 18- to 25-year-olds. Meanwhile, people all over the world consumed more short-form video content produced on a smartphone.
But individuals weren't the only ones fueling the change.
Savvy brands, too, understood their organic social media had to deliver a high ROI without reliance on a professional studio. So, social media brand teams set up camp in their homes and started filming low-production videos for TikTok.
The power of a single video clip to make a brand go viral — and potentially increase sales — may have been the most surprising early revelation.
When leveraged as part of a smart organic social media strategy, lo-fi videos can act as a conversation starter by attracting attention and allowing customers to engage with the brand or influencer on a meaningful level — whether through sharing excitement or by asking a question.
How are brands leading with lo-fi content?
This seismic shift from polished images to lo-fi videos helped hatch a new era of authenticity. Today, brands are sharing content that feels raw and in the moment through videos that appear to be quickly put together (though oftentimes they are not).
The production process for these videos varies. A social media manager may remain behind the scenes or appear in the frame. Other times, brands work with influencers to bolster their brand relevancy on TikTok and Instagram through user-generated content.
The bottom line? Successful videos often have a person in front of the camera.
But what does it really mean for a brand to lead authentically through video content? Let's take a look at an example from a brand that's made a big splash with lo-fi content.
Meet Duo: The Owl Behind Duolingo
Duolingo is perhaps one of the most famous brands on TikTok, and it's easy to see why after a quick scroll through its channel. The language-learning app has successfully tapped into the Gen Z audience through its mascot Duo the owl, known for his quick-witted ability to take the lead on popular TikTok trends in a hilarious and clever way.

In this video, Duo hopped onto the "if doing ____ (blank) becomes illegal" trend, where users post something they would be arrested for doing if it became illegal. Duo chimes in with this gem: If TikTok were to become illegal, how would he incessantly remind you to do your Spanish lesson?
What appears to be a quickly-put-together video for laughs is actually a result of a meticulously planned, smart social strategy. The Duolingo team knows that their mostly Gen Z audience appreciates it when Duo jumps onto a funny trend with his own authentic twist. Plus, it's a clear reminder for Duolingo users to complete their lessons. This video likely did not take a long time to create, but its impact is resounding, with approximately 77,000 likes.
One word of caution: Hiring a TikTok personality proved to be a good fit for Duolingo, but what worked for one brand may not work for others, including your own.
Before hopping onto any social media trend, consider whether it aligns with your brand identity and social strategy. Ask yourself these key questions:
What are my goals?

Who is my target audience?

How will I measure success (e.g., general awareness or quality engagements from a specific audience)?