Agency Life
Inspiration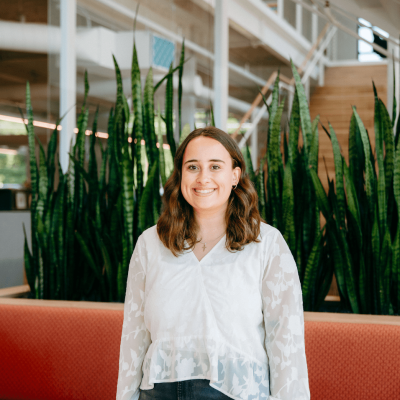 Written By
Julia Washington
PR/Content Coordinator
In December 2021, I was gearing up for my second-to-last semester at Virginia Tech while eagerly anticipating the opening of Wray Ward's FORM internship application period. As graduation approached at full speed, I started to consider where I might land for my last summer of college before finishing a degree in public relations at the end of 2022.
Wray Ward and the Queen City made the top of the list.
In the spirit of keeping an open mind, day after day, I searched the internet for summer internship opportunities. Somehow, I always ended up back on the FORM website. The potential connections, real-world experience and fun culture hooked me, so I marked the application deadline on my Google calendar and went to work on my resume and cover letter.
To be honest, I was not confident that I would even land an interview. FORM looks for the best of the best across the nation, and I excluded myself from that group even though I had impressive accolades and experience. Nevertheless, I took a leap of faith and applied.
Six months later, I am writing a blog post reflecting on my first week as a FORM intern at Wray Ward. Mind. Blown.
Imposter syndrome, as defined by Healthline, refers to feelings of "self-doubt and personal incompetence that persist despite your education, experience and accomplishments." I have fallen victim to imposter syndrome plenty of times. I often lack the confidence to say, "I deserve this opportunity." I struggle to give myself enough credit despite how much growth I have experienced throughout my college years.
This summer, I am flipping the script.
Starting My Dream Internship
As soon as I walked through the doors of Wray Ward's stunning facility, I was overwhelmed by a sense of belonging. And, through Week One, I have been blown away by the authenticity and intentionality of every agency employee I have met. In just a few days, I have felt valued, celebrated and affirmed as a FORM intern.
I am confident Wray Ward is exactly where I am supposed to be this summer. With its culture-driven roots and strong family dynamic, there's no question this is a special workplace, and I am honored to be a part of it. I cannot wait to see how this internship experience helps me grow professionally and personally over these next 10 weeks, as I work on real projects for real clients alongside eight other talented FORM interns.