Marketing Insights
This is the sixth and final post in a series about my experience building a house – from how we picked our lot to what it's like watching your dream home transform from a drawing into a real thing with shingles, windows and doors.
Homebuilding is a personal experience, and all the stories shared in this series are real. But as a marketer focused on the home industry, I also jumped at the chance to play secret shopper, market researcher, experience analyst, and judge and jury on which communication, marketing and sales tactics work well – and those that need a complete overhaul.
My husband and I received the keys to our new house at the end of December, ending a long and sometimes arduous journey that began when we signed on the dotted line and put our stake in the ground on a warm spring day nine months earlier.
Every situation is unique. But if you're a single-family builder, I hope these insights from my own experience with new home construction will help you and your business – and turn your homebuyers into advocates for life.
Your customers' major paint points can often be avoided.
Customers hate finding empty drink bottles, food wrappers and other trash in their future home. And it's just one example of an issue that drives people crazy but is relatively simple to fix.
A builder's main job is to effectively manage their subcontractors and construction schedule. And effective managers attract and maintain better subcontractors, which only makes the job easier.
Accountability is expected.
Things happen, especially in the homebuilding industry. Labor shortages force builders to work with untested subcontractors. Rain and wind hinder framing. Holidays stop the clock.
Missed dates and poor coordination of subcontractors create problems for everyone. When our builder fell behind schedule, they scrambled to make up for lost time. Sometimes, it showed.
But builders can combat or prevent many issues by being proactive and owning up to headaches before they become frustrating for the homebuyer. And above all else, builders should never, ever share inaccurate information or blame their customers for internal issues.
A customer with regrets hurts your future business.
When we completed our final walkthrough, we weren't jumping for joy; we were breathing a sigh of relief. And all of our friends knew it.
There's nothing like watching architectural drawings and paint chips and floor samples come together to create the end product that will be the setting for countless memories.
But poor execution can make customers fall out of love with even the best homes.
On our closing day, we accepted our home with the understanding that the builder would return to fix some unfinished items. We understood our finish line was a dashed line. And we took satisfaction from the knowledge that we mitigated more serious consequences through hands-on involvement.
In spite of the challenges, we're still head over heels for our floor plan. The cabinetry work is fantastic. The wraparound porches are a dream. We love our community and neighbors. We're so happy to call this house our home.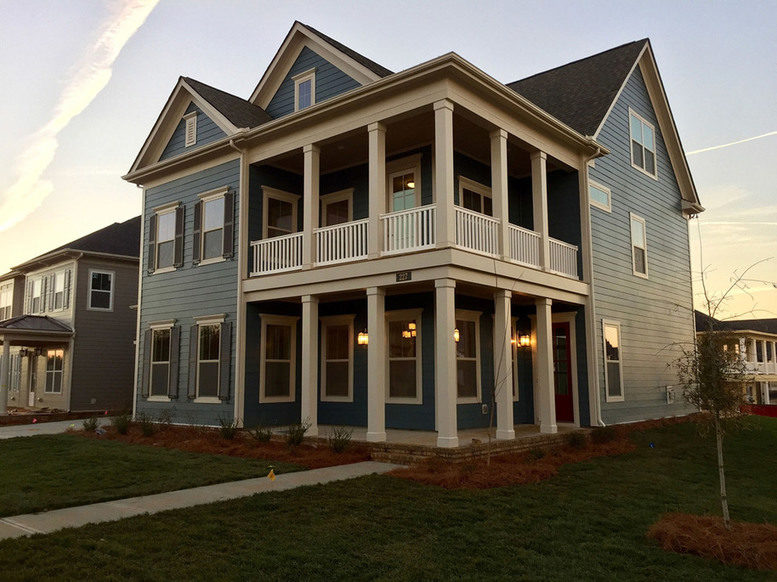 Drive it home.
Building a house isn't easy – for anyone. Watching the process play out from a front-row seat was frustrating at times but also gave me an appreciation for all of the work that goes into creating the emotional moment when buyers receive the keys to their new home.
You can earn your customers' respect by keeping them in the loop and treating them like partners in the process. If you hit a setback, let them know and share how you'll address it. Celebrate successes together.
I'll never forget this experience. But I'll also never forget the day we chose our lot and dreamed of the possibilities for our new slice of the world. And now, 10 months later, I feel certain that the best things in life really are worth waiting for.
You might also be interested in:
Homebuilding Insights: Pre-drywall Inspection and Walkthrough
Homebuilding Insights: Construction Start
Homebuilding Insights: Preconstruction
Homebuilding Insights: Design Center