Marketing Insights
If you're thinking about tweaking, overhauling or replacing your logo, think long and hard. Changing your brand identity takes a lot of work, but it's also a risk. You can't touch or feel your logo, but it's one of your most valuable commodities. Don't mess with it unless you have a good reason and a solid plan of attack. Ask yourself why you're considering the change.
Yesterday, I shared four good reasons to change a logo. Here are two reasons NOT to alter your brand identity.
1.     We're bored (and afraid you are, too).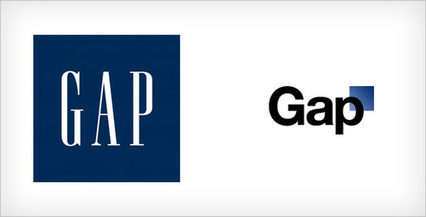 In the "new Coke" moment among logos, Gap tossed its quintessential brand mark for something they hoped would be "more current and contemporary." They switched back after a week based on the groundswell of negative response. Executives later admitted they looked at brands like American Apparel and hoped to borrow some of their hipness, proving boredom is not a strategy.
2.     We're sinking and don't know what the heck else to do.
Nothing tells the marketplace "we're desperate and clueless" like heralding a new logo from a sinking ship. The list is long: Tropicana, Yellow Pages, Kraft, Martha Stewart, JC Penney (again), AOL (again). Seriously, guys, save your money.
Changing a brand's identity is a major undertaking, not to be taken lightly. It should be the truest reflection of where a company is and where it sees itself going yet retain its connection to its customers and stakeholders. That's what makes for an effective brand refresh.