Industry Trends
Marketing experts in the home and building sectors have been wrestling with the healthy home concept for almost a decade. Today green living and environmental considerations like fresh air, water quality, natural light and eco-friendly building materials – things that a small subgroup of homeowners have always valued – are on the hearts and minds of many buyers.
Whereas many home pros still consider healthy building standards to be less important than other factors such as appearance and durability, the builder or remodeler who fails to address health concerns is likely to be caught off guard. In fact, 70 percent of homebuyers in 2016 rank a home's health imprint as equally or more important than other aspects including aesthetics, longevity and cost.
It's time to ask: are healthy homes the next big thing?
If you have questions about this data or would like help tailoring your marketing strategies, contact Kent Panther at kpanther@wrayward.com.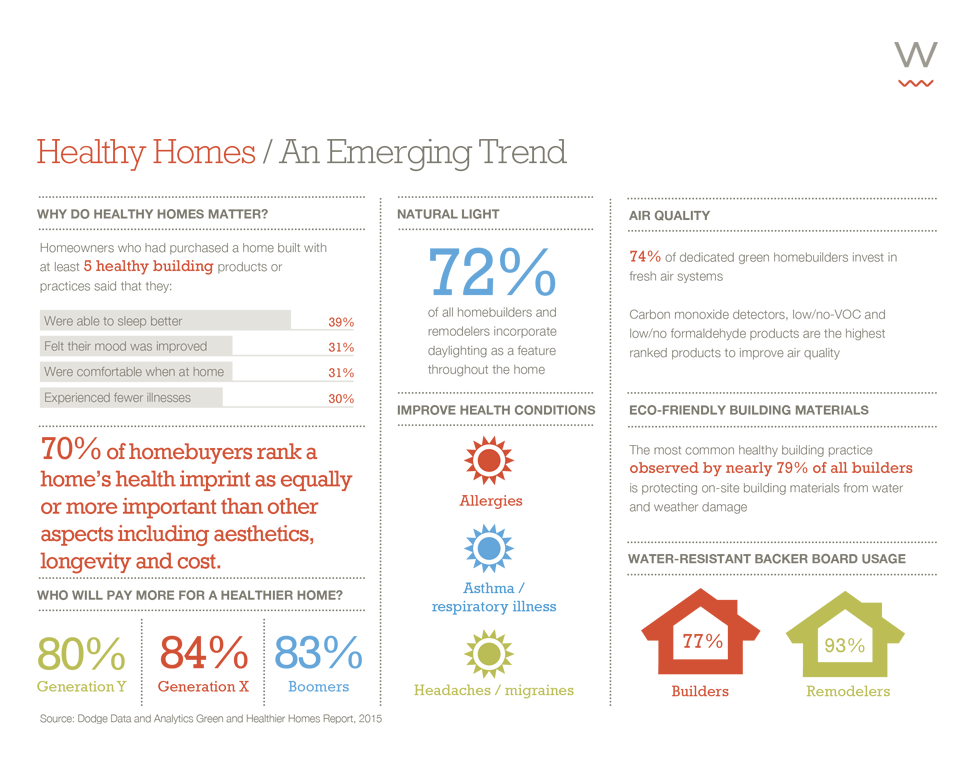 You might also like: