Client News
We're always looking for creative ways to elevate our clients' brands. That's why we worked with Sunbrella, the world's leading performance fabric manufacturer, and Architizer to found the Future of Shade competition in 2013.
Now heading into its fourth year, Future of Shade urges architects to submit innovative ideas for using fabric in shade designs. The worldwide competition encourages participants to think outside the box when it comes to shade, and the resulting entries showcase the unique properties and many applications of Sunbrella's fabric offerings. Architects submit original designs in one of three categories: wellness garden, building shade and humanitarian.
Future of Shade designs are not like metal awnings and other traditional shade structures. Winning entries have transformed a poorly performing building into a sustainable, beautiful environment and played with shadows and light in the unique natural world of the Caribbean Islands.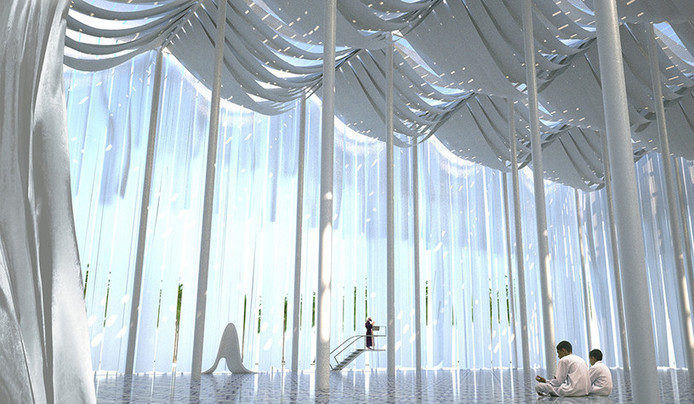 Since the competition's first year, Wray Ward has partnered with Sunbrella to continue building on its success. Our comprehensive, fully integrated campaign has grown the contest exponentially and celebrated winning designs through rich content.
In 2015, Future of Shade received 623 registrations – a 73 percent increase from 2014 – and 187 total entries (a 59 percent increase from 2014). This year, we also capitalized on the incredible interest in Future of Shade to develop two educational courses for architects and landscape architects, who are required to complete Continuing Education Units (CEU) annually. The Future of Shade and Wellness Garden CEUs were created with content crowdsourced from the competition. So far, 2,213 professionals have completed the Future of Shade CEU; an additional 66 have completed the Healing Gardens CEU.
Whether professionals enter the Future of Shade competition, enroll in the CEU course or are simply exposed to Future of Shade through our robust campaign, they're gaining exposure to the Sunbrella brand as well as valuable knowledge. Future of Shade positions Sunbrella as a thought leader, generates valuable content and inspires a worldwide community of design professionals.