The Pantone Color of the Year has been released.
Make that Colors.
That's right: Pantone stepped out of its own box and anointed two hues as this year's game changers – symbols of a greater movement taking place in human culture, and an expression of a mood and an attitude that personify the 12 months to come.
For 2016, Rose Quartz and Serenity –the two most clichéd gender colors better known as baby pink and baby blue – are the stars of the show. The pairing of these colors is nothing new for the baby product industry; after 10 years delivering branded experiences for Carter's, Inc., I might even dream in the colors synonymous with nurseries and newborns.
But outside the mega-industry of baby clothes, decor and toys?
That's another story altogether.
Rose Quartz and Serenity: a likely pairing?
The folks at Pantone say that "joined together, Rose Quartz and Serenity demonstrate an inherent balance between a warmer embracing rose tone and the cooler tranquil blue, reflecting connection and wellness as well as a soothing sense of order and peace."
As nice as that sounds, I'm going to go out on a limb and contend that these pastels perhaps work best in isolation. As consumers, we're conditioned to associate light pink and light blue with a specific product type or subject matter – babies mostly. Can you envision a master bedroom decorated in soft pinks and baby blues? This pale duo might have some men running and screaming from the room. Products and design typically need to appeal to both male and female users.
Color associations aside, the costars create a combination that's a bit dated. Together the Pantone Colors of 2016 are more like colors of the '80s, reminding me of Swatch watches and chintz fabrics.
But used in moderation and separately, they are beautiful colors.
Season and occasion are important, too. Rose Quartz and Serenity are both easy choices for flower arrangements and bridesmaid dresses, and they're sure to dominate the wedding scene through the spring and summer months.
If you're anxious to see the Colors of the Year in practice, though, you don't have to wait for wedding season. The hue pairing is already popping up in home goods, beauty and apparel with brands like West Elm, Sephora and BCBG.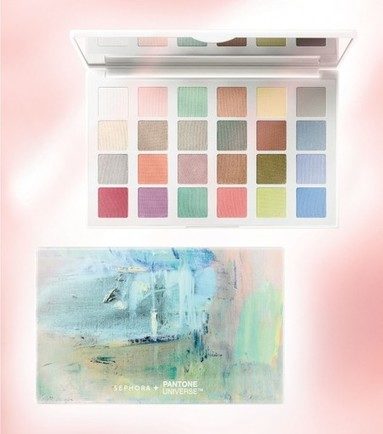 These colors are also appearing in isolation. See variations of pale pink in iconic products like Apple's iPhone 6 (Rose Gold), KitchenAid's iconic Stand Mixer (Guava Glaze) or fashion brands like Carolina Herrera and Thomas Pink. Light blue has also been gaining ground on spring runways like Chanel and Ted Baker.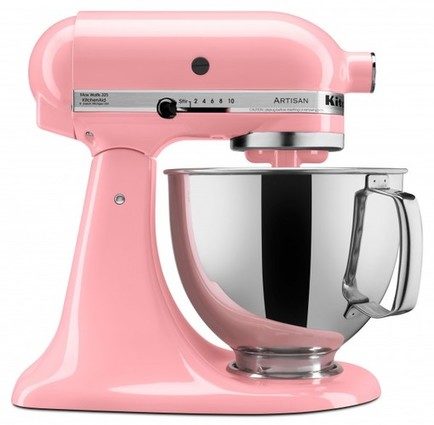 How to incorporate the Colors of the Year into your design
Whether or not it's a good idea, we'll see lots of Rose Quartz and Serenity pairings this year, because people and brands tend to follow trends.
My advice? Don't be a follower, and remember that great design involves more than simply throwing two colors together (even if Pantone did it first). Instead, take a nod from a particular trend and ground design with classic neutrals. Infuse the Pantone fly-by-night shades if they make sense for your brand or product, but you can never go wrong using timeless design elements. This approach will keep a brand relevant yet enduring to survive well beyond the next Color of the Year announcement.
While you may be eager to use these colors in projects, the key to success is about knowing your audience and, more importantly, your brand. Design around the product, not the other way around. For example, if our team happens to discover Rose Quartz in a client's existing product line, we might pull it forward this year, but we won't force the inclusion.
Design around the product, not the other way around."

Perhaps the best part about each of these colors is their ability to slide along the color spectrum, giving designers many ways to create beautiful work. Rose Quartz can go warmer or cooler; it pairs well with a variety of neutrals and bright colors alike. It can even function as a neutral in some instances. The same goes for Serenity, which is basically a tint of navy. Navy has been popular for a number of years, and this hue can function as an accent color or a neutral depending on the intensity.
Play with variations of the colors. Consider adding black for a darker aesthetic or white to create an even softer set of pastels. Don't feel like you have to use the exact Pantone matches to be part of a color trend; experiment and create something that is right for your brand.
At the end of the day, great design is about finding natural pairings and striving for moderation. No matter how you decide to incorporate Rose Quartz and Serenity into your work, 2016 is your blank canvas and your story to tell. Best of luck to you!