Video Production
Motion Director Aaron Putnam cultivates and leads a talented team of editors, producers, animators, illustrators and cinematographers. With over 10 years of experience in television and film, he worked on feature films and in television before joining Wray Ward. Aaron has garnered numerous creative honors including an Emmy and multiple Telly and Addy awards. In his free time, he works with the local film community to help support filmmaking in the Carolinas.
Did you catch Jennifer Appleby's recent blog post about our big office renovation? Maybe I'm biased, but I couldn't be more excited about our motion team's new digs.
Here's a preview of our new editing suite and the amazing work happening there.
The Team
I can't talk about the space without first talking about the team, because our people make the magic happen.
In a few short years, we've built our crew from the ground up. We started with a strong foundation of video content developers and added complementary pieces until we looked and worked and produced like a full-scale production house. Today, clients partner directly with our team for services like sound design, music composition, illustration, animation, photography and digital – services many agencies still outsource.
We hired the best talent first, knowing we could shape their skills and give them tools to meet our clients' needs.
The Space
Talent can't be taught, but technology can be bought. And our new space has the technical chops to turn out amazing post-production work. Equipment includes:
Upgraded camera systems that allow us to push images to their fullest potential in post-production, like the new Sony α7S II
New Mac Pros with Blackmagic UltraStudio 4K capture and playback system for the highest quality video and maximum reliability
DaVinci Resolve for the world's most advanced color grading
Mackie Big Knob for total studio control
Broadcast displays for true broadcast colors and light levels, covering the full spectrum of color and light
Studio monitors with full audio spectrum for mixing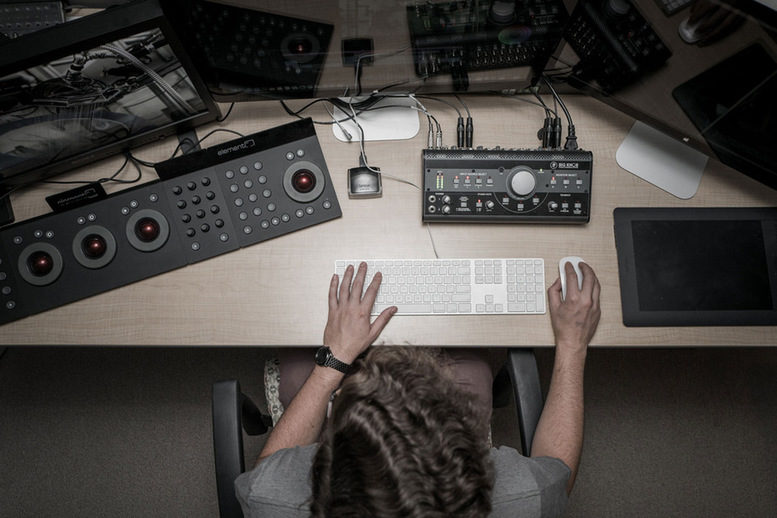 This stuff is advanced, it's accessible, and it's a huge part of everything we do. Technology is the edge that allows us to push our team's creative vision to the outer limits.
You won't find more cutting-edge technology at Charlotte's best production houses, but even the little things make a big difference. Our new space is revolutionary, but at its core, it's also an insulated creative environment where we can just focus on the work. Grayscale walls help with color correction, and thoughtful seating supports collaboration.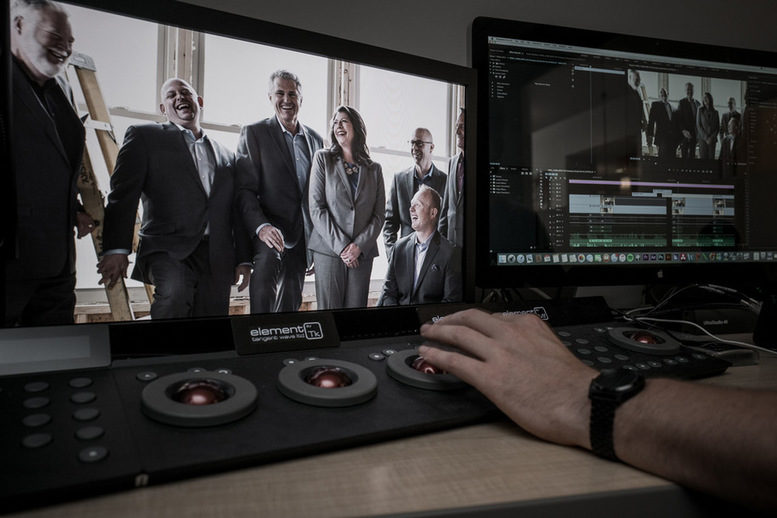 The Process
Collaboration is make-or-break for a project like Uncharted Waters, the feature-length documentary we're producing as part of an amazing partnership of the same name between Sunbrella Fabrics and US Sailing Team Sperry. Our new space gives us immediate access to editing software in the concept and post-production stages; we can quickly throw storyboards up on a screen and talk through concepts. The suite also makes it easy for us to involve stakeholders; it doubles as a showroom with comfortable seating, and we'd love it if all of our clients joined us for edit sessions.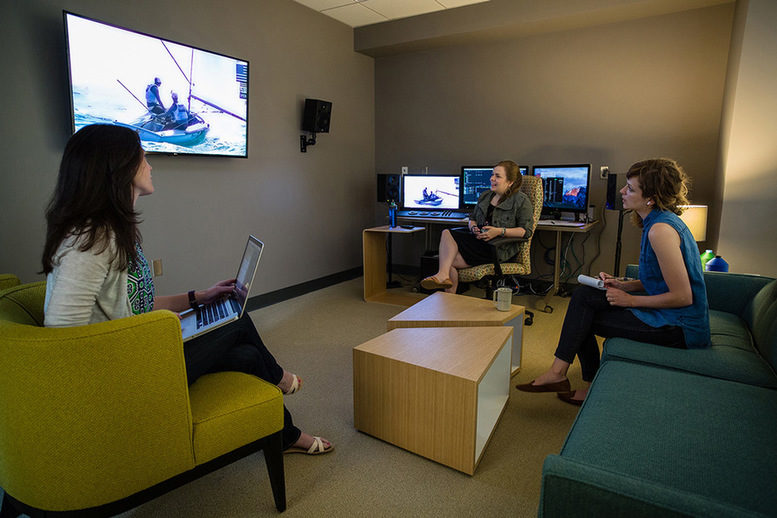 Bottom line: a better process adds up to more innovative, more beautiful, better-performing work.
The Results
We're redefining boundaries, whether we're producing standard interviews and b-roll for the web or nationally broadcast TV commercials. We're competing with leading brands on a national level. And by breaking down walls and bringing everything in-house, we've created significant cost savings for our clients.
I'm so proud of our new space, but I'm even more proud to lead the team and work with the clients that made the space possible. This is exactly what I envisioned when I joined Wray Ward, and I can't wait to see what happens next.